Tanzanian Popular Songs Disapprove Modern Harmful Masculinities: Analysing Mwana FA's Dume Suruali
Keywords:
Masculine Values, Harmful Masculinity, Gender Norms in Tanzania, Modern Male Gender Identities
Abstract
Worldwide, harmful masculinities have been liable for men's depression and other health issues, violence, or even deaths. This study explored what masculinities are accountable for in Tanzania. Some popular Tanzanian songs that provide discourses about modern harmful masculinities have been studied. The findings show that in Tanzania, the masculinities have mainly been accountable for gender problems and moral degradation mainly through social beliefs and popular songs. Also, while various popular Tanzanian songs have been promoting the masculinities, some including the song "Dume Suruali" by Mwana FA, address them critically and by observing Tanzanian cultural morals. The study uses R. W. Connell's gender order theory to analyze the songs.
Downloads
Download data is not yet available.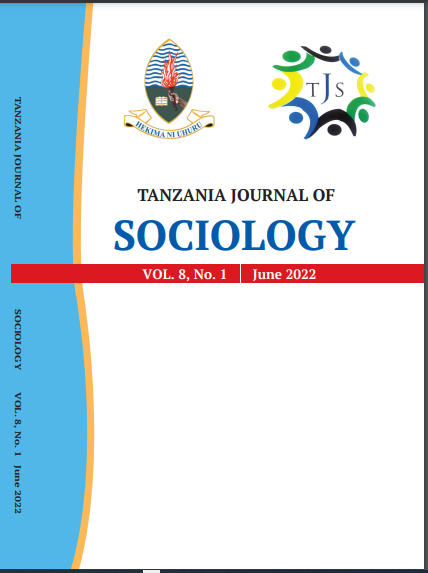 How to Cite
Mwakibete, E. (2022). Tanzanian Popular Songs Disapprove Modern Harmful Masculinities: Analysing Mwana FA's Dume Suruali. Tanzania Journal of Sociology, 8(1), 154 - 175. https://doi.org/10.56279/tajoso.v8i1.81