Perception towards Level of Job Commitment of Public Secondary School Teachers in Ogun State, Nigeria
Keywords:
Job Commitment, Secondary School Teachers, Performance, Government
Abstract
This paper investigated the perceived decline of teachers' job commitment as compared to the past in the late 80s and early 90s among the present public secondary schools teachers in Ogun State. The study adopted rational choice theory which helps to model teachers in decision making of choice and alternative (cost and benefits). Six former top retired education officers and former retired Teachers union officials were interviewed through Key Informant Interview and In-depth Interview respectively. The findings revealed 80s and 90s teachers were more committed to academic work unlike most present day teachers who do not have flair for teaching but rather majority live a flamboyant lifestyle. In addition, participants highlighted some reasons for the poor academic performance of public secondary school teachers such as government not strictly adherent to policies on education as well as low remuneration package which paved for teachers to engage in moonlighting. The study however recommends, however, for proper monitoring and inspection team to visit public secondary schools on a regular bases to discharge their duties appropriately and also total compliance of government with the recommendation of UNESCO policy of 26 percent budget on education.
Downloads
Download data is not yet available.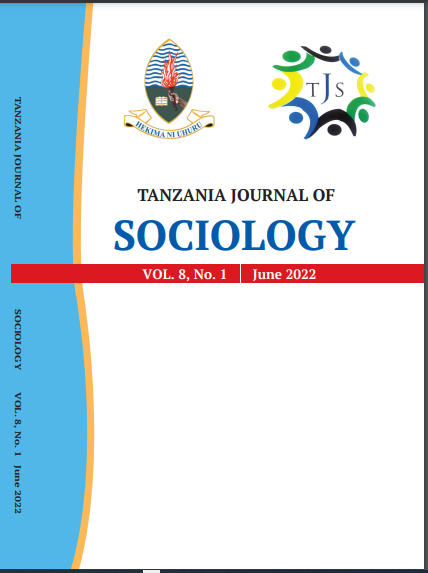 How to Cite
Gbenga, B., & Samuel, O. (2022). Perception towards Level of Job Commitment of Public Secondary School Teachers in Ogun State, Nigeria. Tanzania Journal of Sociology, 8(1), 105 - 131. https://doi.org/10.56279/tajoso.v8i1.79